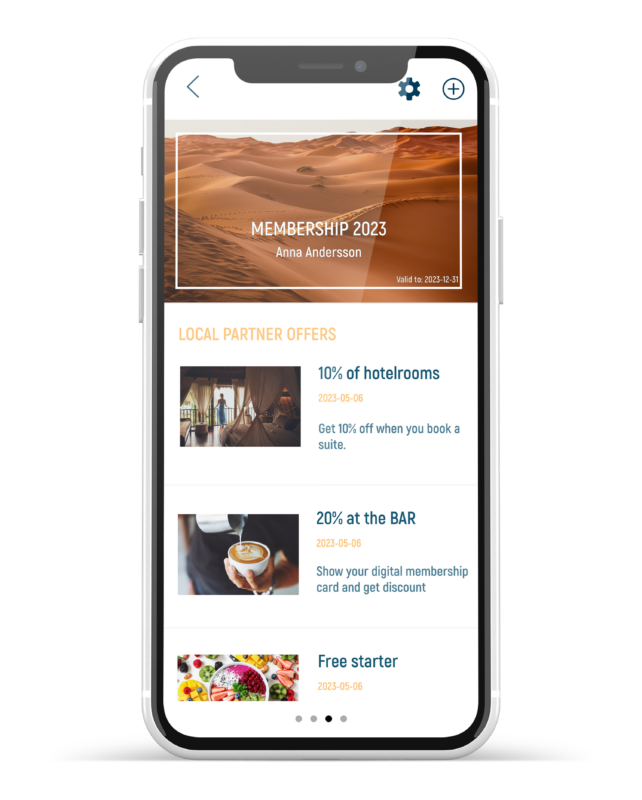 Cardskipper community
An easier way to communicate with your members
With Cardskipper you can move away from traditional plastic membership cards to a digital platform that lets you communicate with your members directly via an app. This creates added value both for you and for your members and builds a stronger community with increased engagement.
Member management
Digital membership cards
Besides saving costs and reducing time-consuming administration, our platform increases opportunities for direct communication with members with immediate notifications about news, offers and membership renewals.
Digital membership cards
Member management system
Cardskipper offers the possibility of a fully-integrated member registry, administered by a powerful web-based CRM. This automates and simplifies membership management so that you get more time to focus on your core business.

Member crm
Cardskipper has revolutionised the way our members prove their membership and interact with our clubs.Cards can be issued rapidly and cheaply, eliminating labour-intensive, environmentally unfriendly plastic cards, associated postage costs and the inconvenience of lost or expired cards.In addition, the system allows us to communicate instantly with members wherever in the world they may be.

Simon Bennett / OGAE International
Cardskipper has helped minimise the administration and cost of distributing license cards. As a bonus, we no longer have to deal with lost cards and as soon as a license expires it can no longer be used.
Swedish Football Association
Thanks to Cardskipper, we save five Swedish kronor per member every year. These cost savings will allow us to further develop our business.
Olof Östblom / Director of Sports, Swedish Ice Hockey Association
Learn how Cardskipper can improve member communication while reducing costs and increasing revenue. For more information or a demo of our digital membership platform simply complete the contact form and we'll soon be in touch.